Presenting
Little Nicolette
Hand sculpted by me, Lori Ivanovic
Hand poured in solid Platinum silicone at:
Little Mountain Studios
She is a limited edition of only 25 in the world!!!!
Little Nicolette is the first doll of its kind to have
'CustomEyes' Movable Eyes !
Please remember that she is not a kit that can be bought by the hundreds or thousands, she is entirely hand made (hand sculpted) from my heart to yours!!!!!!
Little Nicolette is available for $1850.
For ordering information, please contact: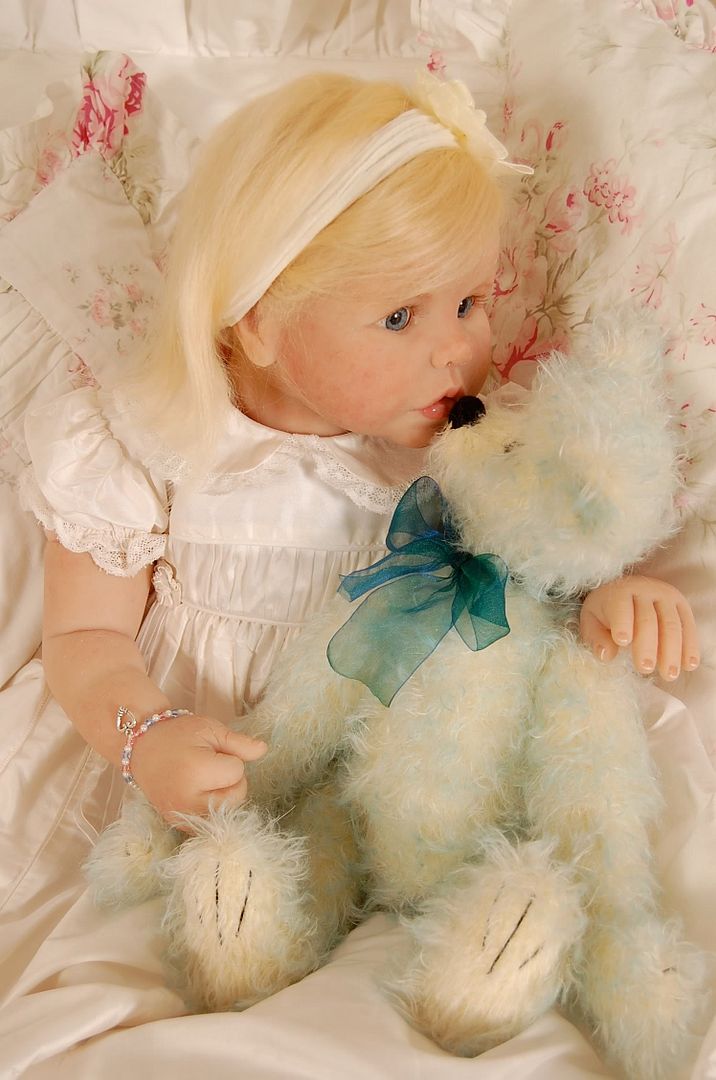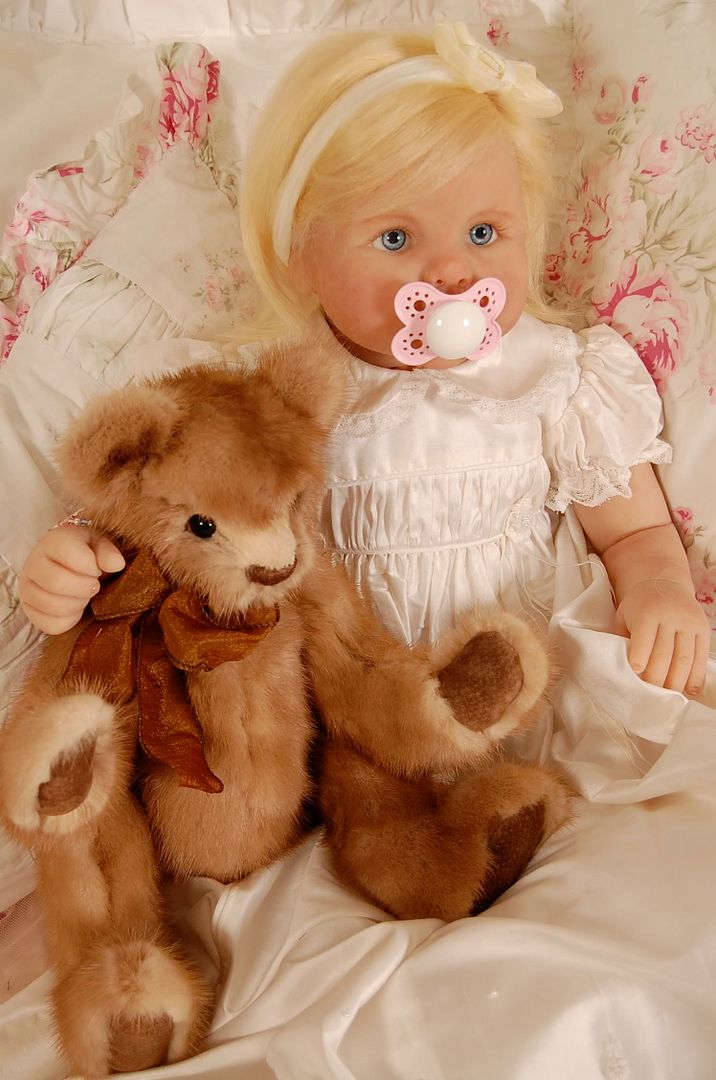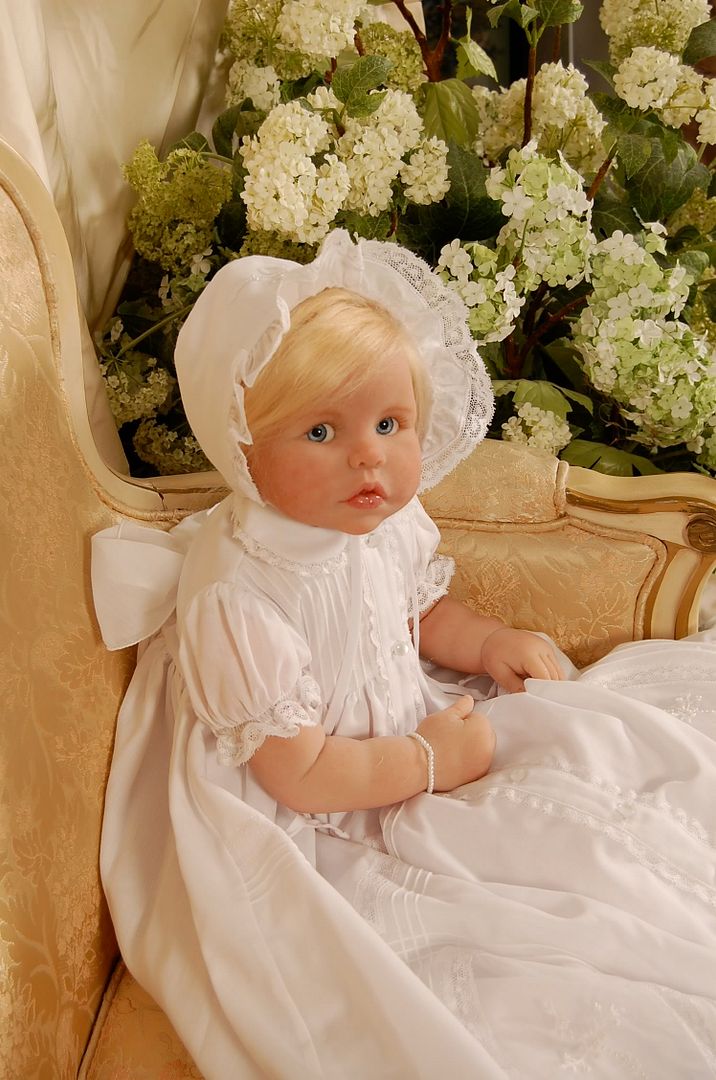 She is 25 inches long. A beautiful jointed doe suede body accompanies her.
She has full legs and 3/4 arms.
She is the only hand made doll in the world with the newest innovation of CustomEyes.
Yes, her eyes move in any direction you choose. This gives her so much character and she is the first art doll in the world with my innovation.
You can see the beautiful baby blushing she has on her skin along with subtle veining.
You can pose her so many ways
She is painted with the same paint and techniques that are used for special effects in Hollywood and designed exclusively for silicone.
She was poured with our signature 'BabyGlow' color that gives her skin a natural and life-like tone.
Her gorgeous hair is baby blond mohair and is micro-rooted 1-2 hairs at a time. Look at all of that hair!
Nothing feels as real as silicone!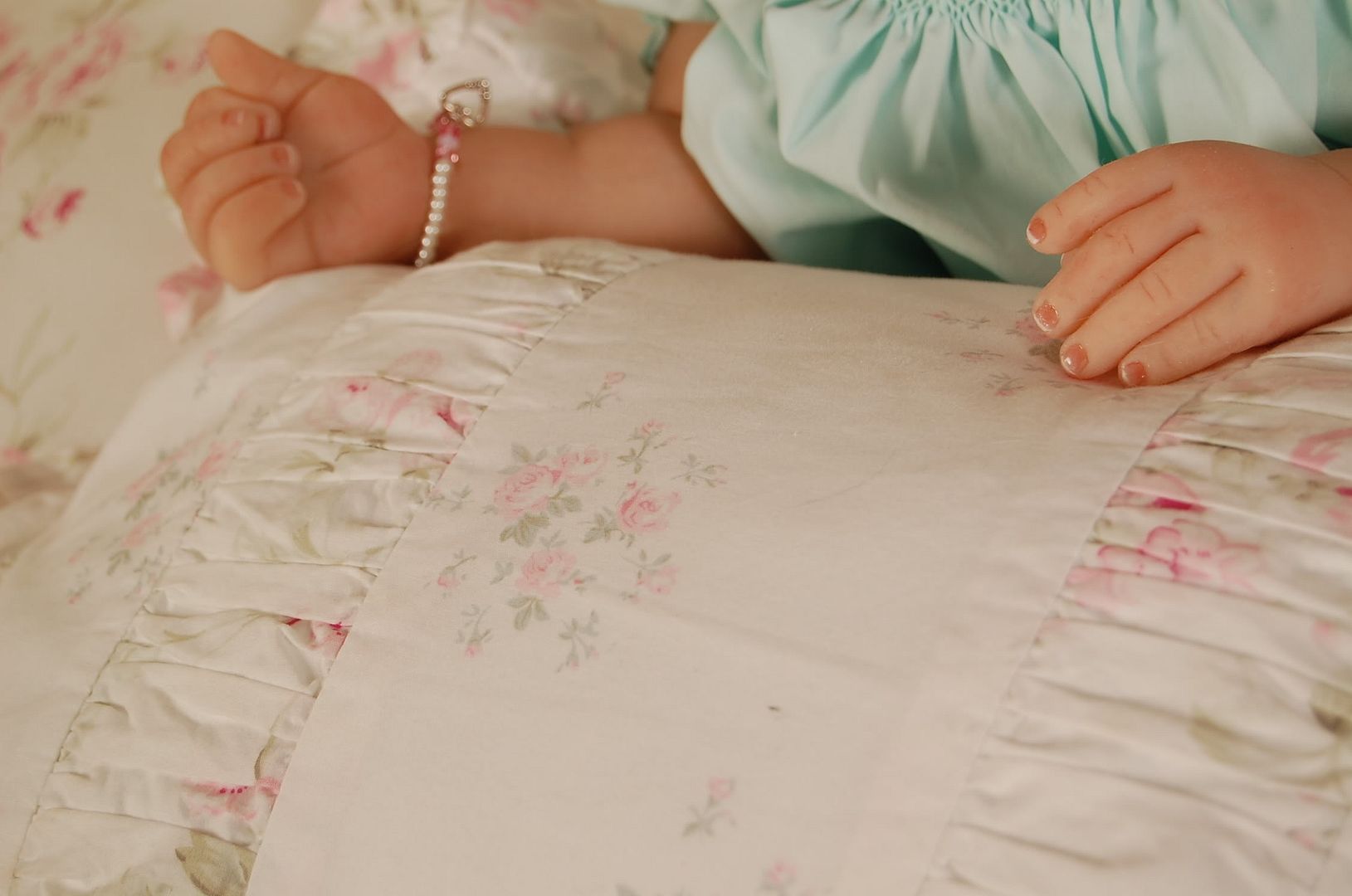 Platinum silicone is the best you can buy. You can move her little fingers and piggies just like a real baby, oh so sweet !!!!!!
Nicolette's skin has been painted with the same special effects products and techniques that used in Hollywood special effects!
Nicolette will come to you with my unique skin treatment which will allow you to handle her right away. She will not require baby powder to keep her tack-free and not shiny.
Her eyes are made of Soft Glass and are an innovation that took four years to perfect. She will come with your choice of either blue or green eyes. At any time, I can also change her eyes to a different color for you.
Nicolette will be coming to you with:
Exquisite christening gown that has the most beautiful ribbons, shadow work, and seed pearl embroidery, all hand done. It has beautiful pintucks and matching bonnet, and is fully lined, it costs well over $120. It buttons down the front and will take your breath away when you see it. She will come with ruffled tights, beautiful white shoes, A special binky made for her that doesn't require magnets. A magic milk bottle, hair accesories and a several extra presents for her new mommy.
The gown is pictured below.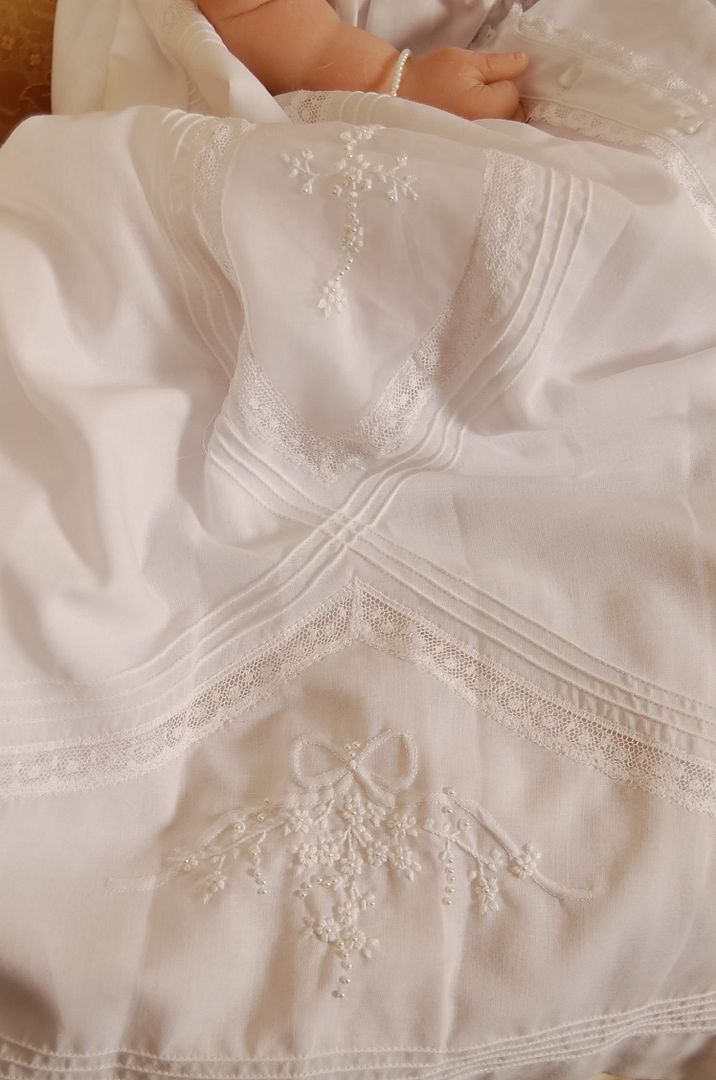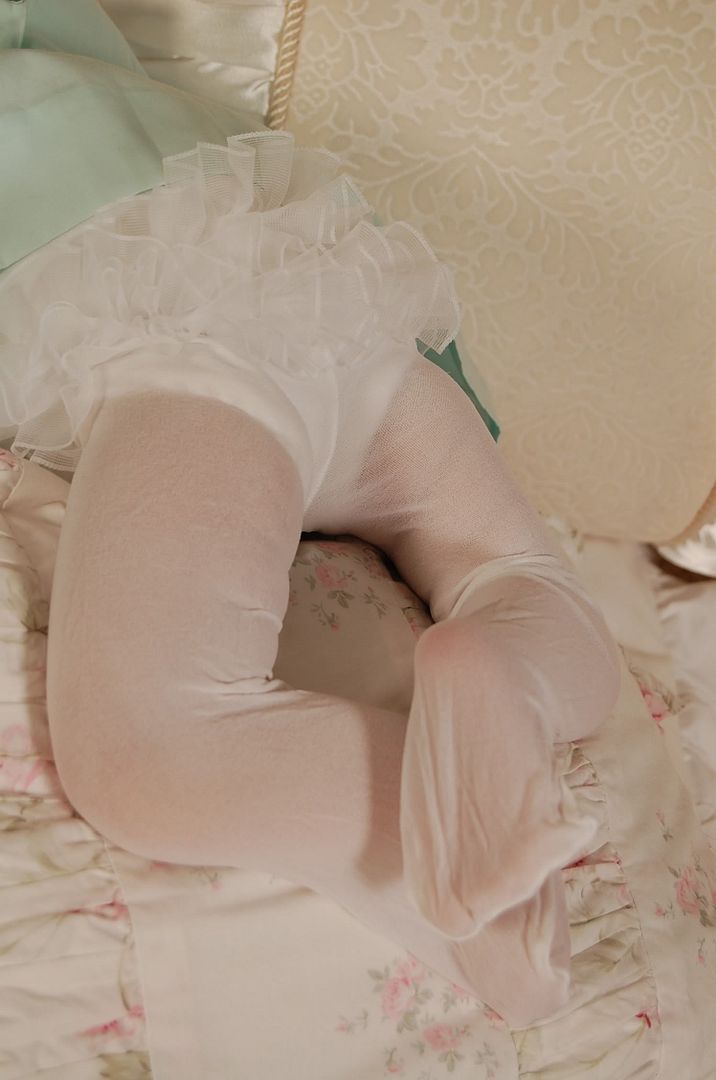 The cutest little ruffled bum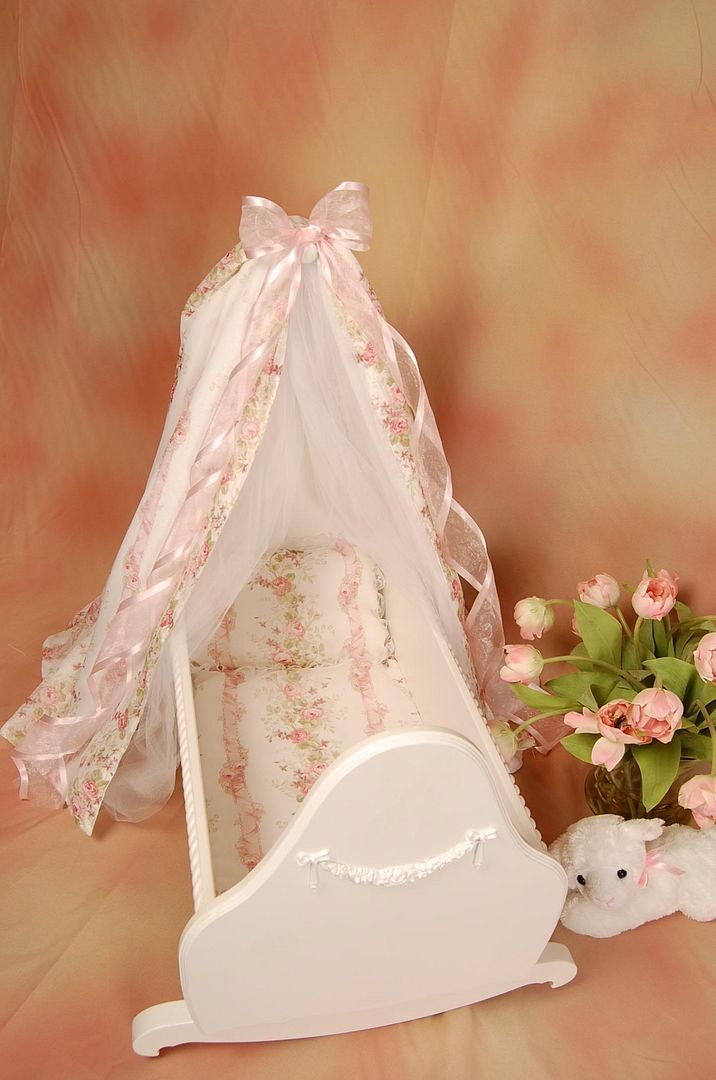 This beautiful crib is hand made by my father. My mother designed this crib and sewed this beautiful layette for the cradle. It is solid wood, my father is a master craftsman. It is available for $229.00 as you see it. Please let me know if you would like to purchase the crib.
Oh, her first time seeing a real fawn, what a special moment




















Thank you for looking at Little Nicolette, she was an absolute joy to create.

Lori Ivanovic